Continuing the Story, Supporting the Future
Our unique concept is designed to meet the individualized needs of those with Alzheimer's disease or other forms of dementia. Ellery Arbor Memory Care further engages residents and enhances their comfort levels by providing a unique variation of "Main Street" inside the community.
Created to replicate a small-town downtown, the spacious common area allows residents and families to see a movie in the Main Street Theater, savor a snack and a drink in the Main Street Sweet Shoppe, or get a haircut in the Main Street Barber Shop or Beehive Hair & Nail Salon, all without leaving the interior of the memory care community.
Other supervised experiences on Main Street include live entertainment in the Music Hall and quiet time in the Relaxation Room. There are benches for reading or people-watching all along the open space of the Town Center Corridor.
Memory Care residents especially enjoy our regular pet therapy sessions, allowing them to relax while they bond with the animals.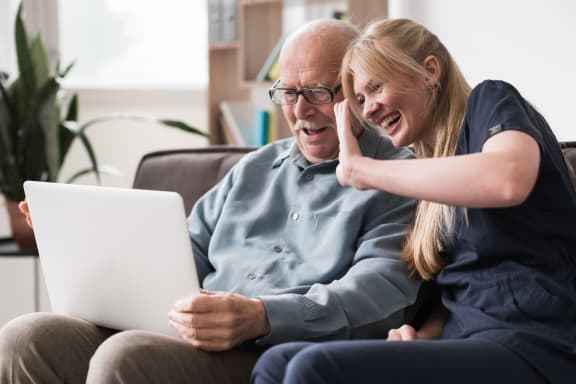 Quality care and personalized plans come together at Ellery Arbor Memory Care to enhance lives and provide peace of mind to families and loved ones. Tour today and discover the Ellery Arbor Memory Care difference!
See What our residents are saying
Ellery Arbor is a beautiful place to have your loved one. They have many activities and the staff is my favorite part. You can tell that they care
- Family Member
The moment we walked onto Main Street we knew that this was not an ordinary place but a place that could make our loved one feel like she was in a hotel or a mall or somewhere other than a "nursing home" which eased her transition there. We feel we made the best choice!
- Family Member
Excellent staff who are caring professionals. Food is excellent and there are many acitivites.
- Family Member
My mom has been a resident at Ellery Arbor for years. Her caregivers are amazing, and I am beyond grateful for the love and care she receives every day. Mom loves it there! I personally worked with the elderly for over 40 years and have worked in many facilities. They are not all created equal. The facility and staff at Ellery deserve an A+! Thank you!
- Family Member